We keep our firm small and focus our attention to being the best and most knowledgeable agents in the business. Our goal is to maintain long-term relationships with our clients and help them explore all of their options in real estate (residential and commercial) – buying, selling, leasing, management.
Overview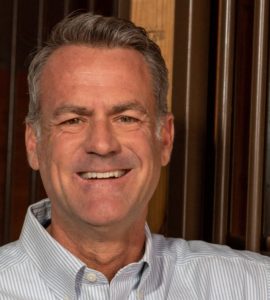 Welcome to Boxwood Realty. We would like to be your resource for all your real estate needs in the greater Charlotte, NC area. Boxwood Realty is a "boutique" full service agency that works closely with our clients to maximize their investment through buying, selling, leasing and/or management services.
Thank you for considering using my agency for your real estate needs. I believe we go above and beyond the expectations of our clients. If we can assist you in any way don't hesitate to let us know.
Experience
Boxwood Realty was founded in 2006.  My agency started by consulting with developers to concept, brand, build and sell development (mixed use – residential and commercial) buildings.  We are proud to have been a part of several spectacular buildings that will remain a mainstay in the Charlotte landscape including some in Dilworth, Southend and NoDa.  It is that high volume, data driven experience that I feel benefits our clients with their real estate needs.  Our expertise has been used throughout the greater Charlotte region and the East Coast.
I absolutely love what I do and I work hard to make the experience for the consumer pleasant.  I believe knowledge is key and I do everything I can to educate my clients regarding the process, scenarios, etc.
Awards
My agency has continued to receive the Five Star Award which is done by an independent agency that surveys clients of our agency to determine which agency's in the are should be recognized for service.  We are pleased to continue to be chosen for this on an annual basis.
Leader in the Industry
Our agency continues to be in the top % of volume in the greater Charlotte area.  We are extremely honored to hold that ranking.  We know we could not do this without providing exceptional service to our clients who have put their trust in us to make the process as smooth as possible.
Personal
I believe that life is made up of many facets.  I feel I am very fortunate to have a lasting marriage with someone I love.  We live in S. Charlotte with our horses and our dog Molly (pictured).  I stay very active with several activities including spending time with dear friends, fly fishing and traveling.
I truly understand that your home is a special place full of memories and how you live your life – with what is important to you.  When doing some soul searching with a mentor of mine I realized that in practicing real estate I can make it the most meaningful by "being helpful".  If I can assist you in any way don't hesitate to let me know.  Ryan S. Willis